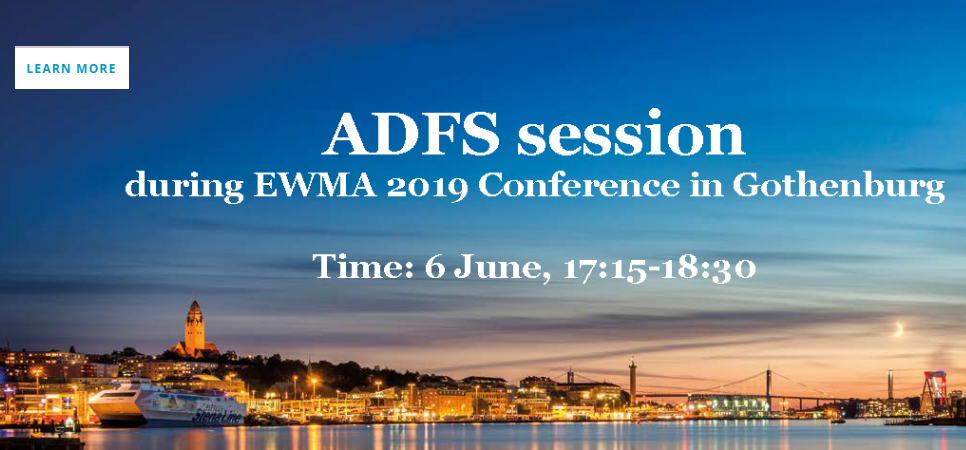 ADFS guest session at the EWMA 2019 Conference in Gothenburg
Time: 6 June, 17:15-18:30
Venue: Swedish Exhibition & Congress Centre & Gothis Towers, Gothenburg, Sweden
The role of multidisciplinary team and the organisation

Chairs: Lucca Dalla Paola and Alberto Piagessi
"General overview of classification and history of DF surgery", Robert Frykberg
"Surgery in treatment of deformities & surgical offloading", Thomas Zgonis
"Technical aspects/overview of approach to the Charcot foot", Venu Kavarthapu
Learn more about the conference and how to register for the conference.
---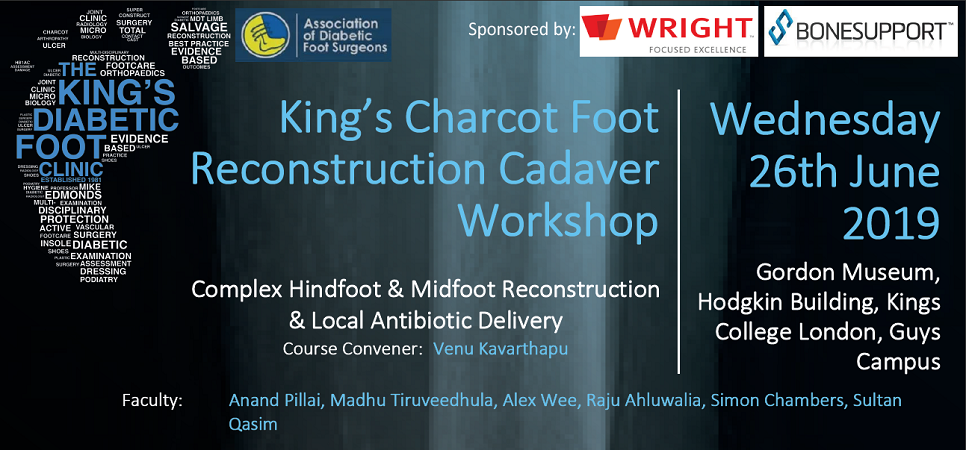 King's Charcot Foot Reconstruction Cadaver Workshop in London
ADFS board member Venu Kavarthapu is organizing a cadaver course on 26th June 2019 devoted to Complex Hindfoot & Midfoot Reconstruction & Local Antibiotic Delivery. The course will take place at the Gordon Museum, Hodgkin Building, Kings College London. For more details about the program of the course and registration, please see the flyer below.
---